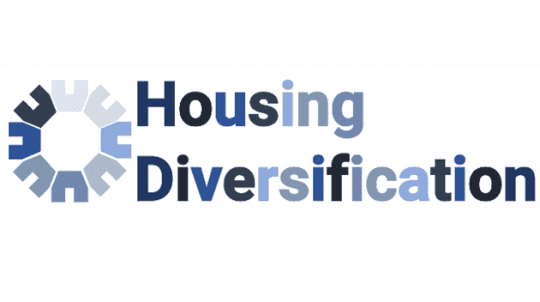 The National CLT Network has joined a new action group to stress the importance of housing diversification to government and the need for the Community Housing Fund to be renewed for a further five years.
The group — called Housing Diversification — is made up of ourselves, the Federation of Master Builders, UK Cohousing Network and the National Custom and Self Build Association.
The government's housing ambitions cannot only rely upon volume house builders. Housing Diversification is calling on Government to deliver on its commitment to support a much wider range of routes to housing development and to boost the number of small-to-medium (SME) housebuilders who deliver them.
The group is proposing that a new, high-level Housing Diversification Taskforce be created to support greater housing diversity. This is crucial, as currently, volume house builders and the housing association sector deliver the majority of England's housing, and yet together they are not able to deliver on Government's ambitions for 300,000 homes per year.
The number of SME housebuilders halved following the last recession, and we must avoid a repeat of this as we scale up housing delivery in 2021. Currently, the SME sector, comprising small housebuilders, community led housing and custom and self build, is delivering a minimum of 20,000 homes annually, but it has the potential to deliver significantly more housing – up to 130,000 extra homes by 2025. These homes are sustainable, beautiful, innovative, of high quality, support local economies and provide training and employment.
Diversifying the housing market is a core pillar of the Government's housing policy, but to ensure we  'Build Back Better' it must be a core part of a wider strategy for recovery from Covid-19. To ensure Government delivers on its pledges, Housing Diversification is calling for:
The establishment of a high-level Housing Diversification Taskforce, with a range of items set out for consideration.
Commitment to a five-year renewal of the Community Housing Fund as part of the Comprehensive Spending Review.
The creation of a robust and statutory system of reporting on diversification as part of Government housing statistics, including on the NPPF requirement for 10% of homes to be delivered on small sites (one hectare or less).
Catherine Harrington, joint chief executive at the National CLT Network, said:
"The housing market is in dire need of diversification. There is an urgent need for more and better housing, including affordable housing. But the big developers have already proven that they cannot deliver.
"With meaningful commitment from the government, smaller players can make a big impact. We are calling for the government to renew the Community Housing Fund for five years in the upcoming Comprehensive Spending Review. This will immediately unlock over 10,700 homes and pave the way for at least a further 23,000. The public is demanding better housing and more and more are turning to community led housing as the solution."
For more details and contact information for the press, please see the group's official press release below.